Robotive s.r.o. was founded for the purpose of programming industrial robots and PLC systems. The company provides its business partners with solutions in the field of industrial automation, which, in addition to programming, also include the basic parameterization and calibration of robots, recovery and commissioning, the optimization of processes in terms of quality and production cycles, etc.
We strive for the quick but efficient executions of tasks to develop robotic power in the production of modern automobiles. The quality and reliability of our services are proven by the successfully completed projects, where client satisfaction is our first priority.
We offer you industrial robot programming: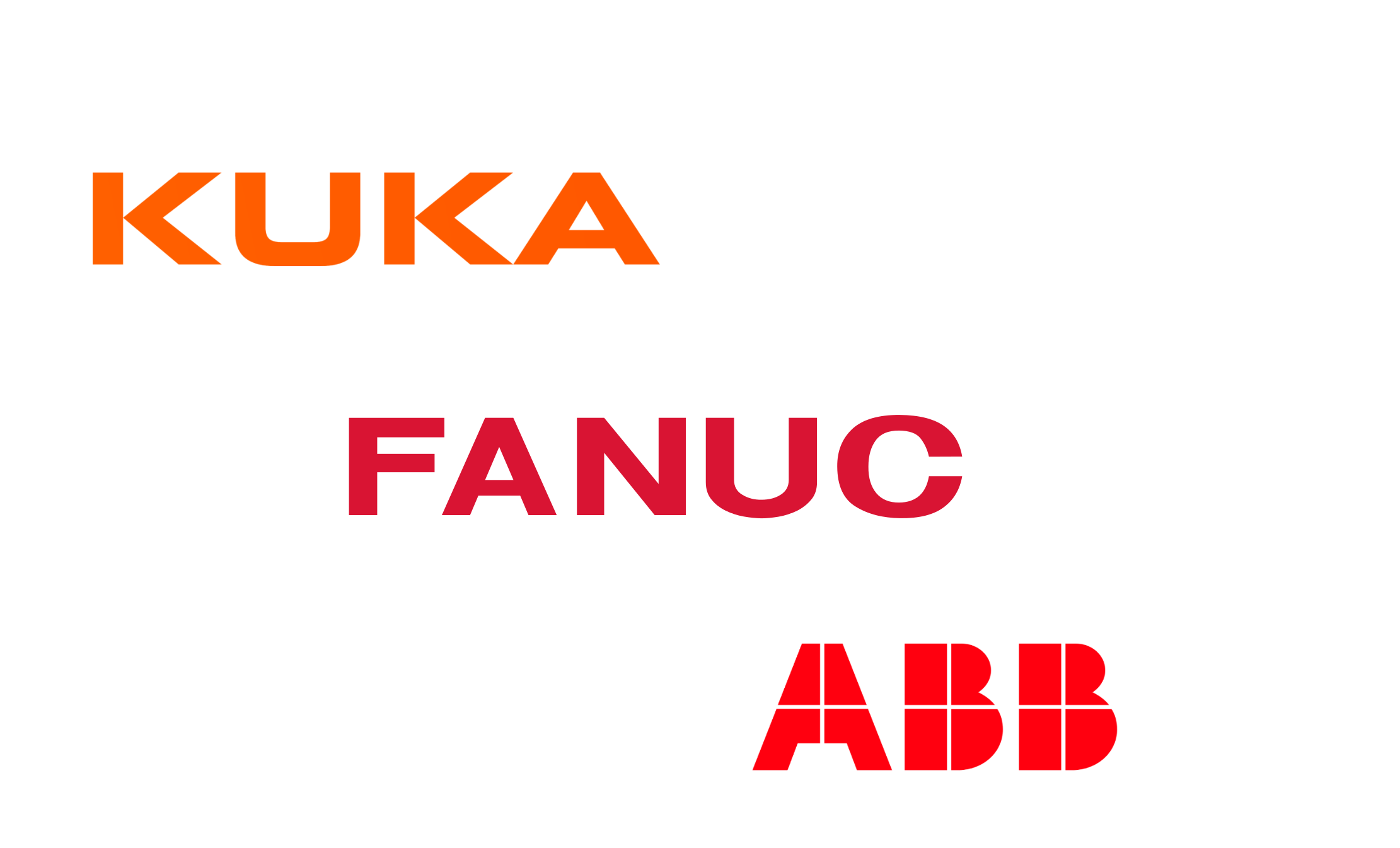 AUDI Győr
AUDI Q3 – SEITENTEILE, AUFBAU, UNTERBAU, DACH
FANUC R-30iB+ VASS Standard
Schweissen (Bosch), Kleben (Atlas Copco), Handling
PORSCHE Leipzig
PORSCHE MACAN – AUFBAU
ABB IRC5 VWRS VASS Standard
Laserschweissen (Laserline, Scansonic), Schweissen (Bosch), Kleben (SCA), Vision (Zeiss), Nieten (Böllhoff), Schrauben (Weber), Rollfalzen (Engrotec), Buersten (Ferrobotics)
ŠKODA Kvasiny
ŠKODA KAROQ – DACH
KUKA VKRC4 VW VASS Standard
Kleben (SCA), Vision (Sick), Blindnieten (Böllhoff), MIG (Fronius)
The company Robotive s.r.o. is not opposed to cooperation with secondary schools and organizations that contribute to the education of children and youth. We are happy to cooperate with our partners:
Visual Studio & KUKA KR6 Agilus
Our first attempt to connect Visual Basic with the KUKA industrial robot. The application consists of programming in a .NET environment that generates a drawn trajectory for the robot. The robot can position the TCP (Tool Center Point) towards precise positions after performing basic settings such as assigning Cartesian coordinates to the tool and base. If the robot uses a descriptor as TCP, a separate system rendering the image is created.
Image Processing
The application is based on image processing and the recognition of individual color pixels. Add to this the appropriate setting of parameters such as a tool (drill) diameter, gap size and image size and you have a tool for drilling any shape.
Vacuum palletization
Moving objects with compressed air is very common in industry. The sensors used to distinguish the size and presence of the hockey puck give the solution multiple options, thanks to which we can influence the course of the program.